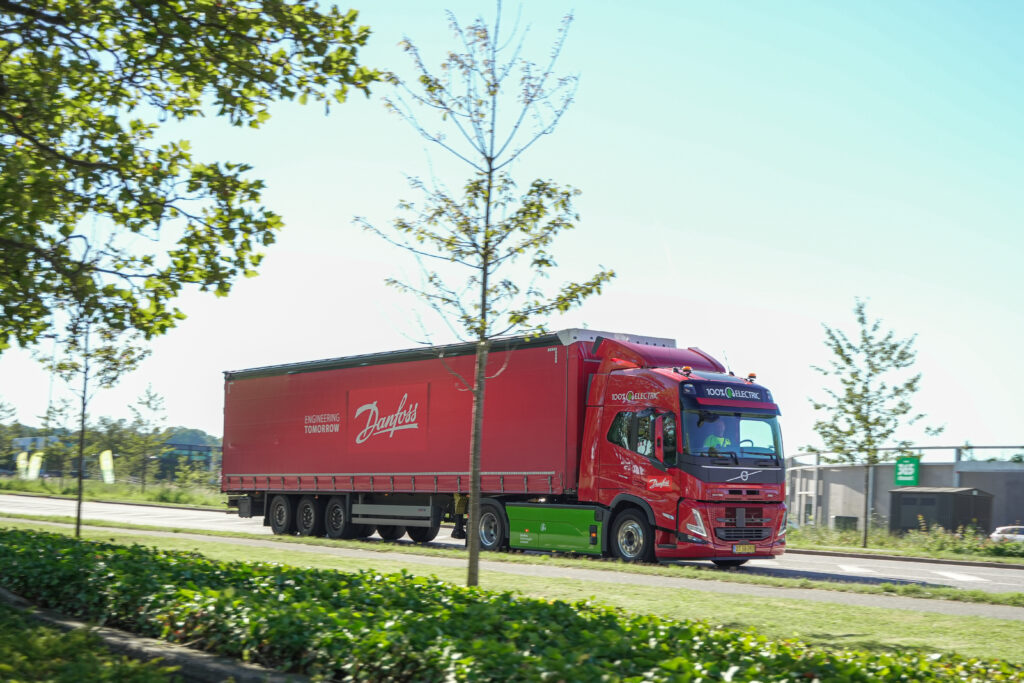 The Swedish automotive giant is partnering with Danfoss, a specialist in sustainable and energy efficient solutions for industry, on haulage which includes round-the-clock mobility with minimal charging requirements.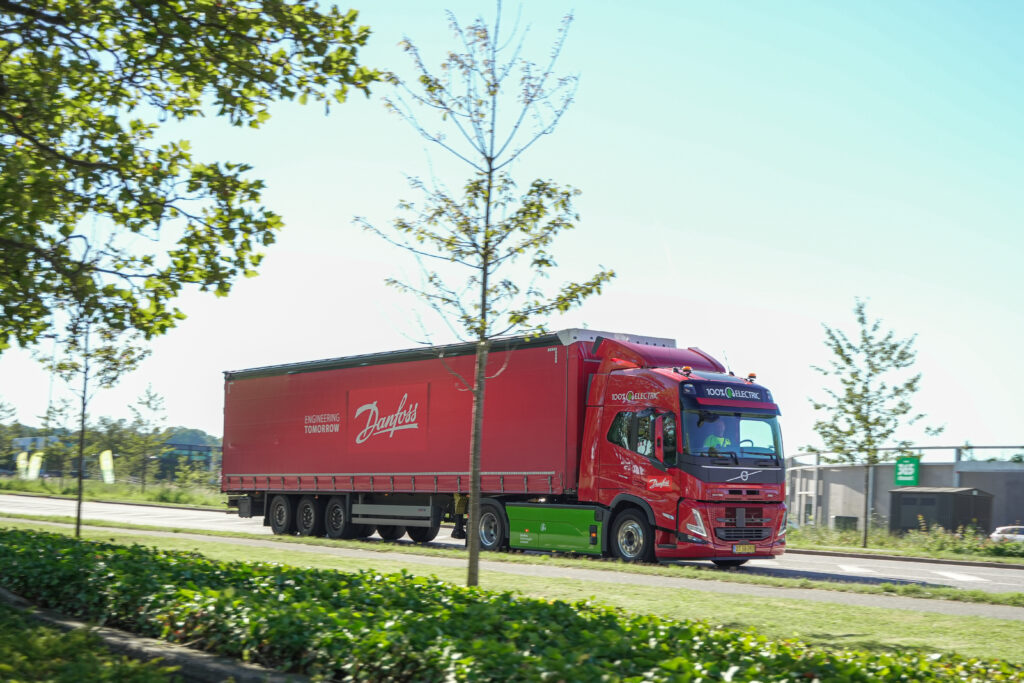 In total, a fleet of nine Volvo e-trucks will be used by Danfoss Denmark, which aims to reduce its scope 1 and 2 emissions by up to 15%. On-board charging and electric power supply for the vehicles has been provided Danfoss, while super chargers on the fixed route trucks operate on is developed by GodEnergi.
The combination of these technologies means the Volvo electric trucks can operate without long overnight charging for five consecutive days, with longer charging taking place at the weekends, when there is no immediate business need for the vehicle. 
'This is a true testament that collaboration across the sectors is necessary but also opens for fantastic opportunities. Danfoss is a supplier of critical components in the electrical trucks and it's fantastic to see they are walking the talk and transforming their whole fleet to electric,' said Joakim Nilsson, Business Development Manager, Zero Emission, Volvo. 'We are so proud to have Danfoss as our partner and that we together take these so crucial steps towards zero emissions and show the world what can be done if you set your mind to it.'
'The shift to electric vehicles is part of Danfoss' commitment to become carbon neutral in scope 1 and 2 emissions by 2030. With these new Volvo e-trucks, we add extra speed to the decarbonization of Danfoss' operations,' added Torben Christensen, Chief Sustainability Officer and Head of Global Services at Danfoss. 'By transitioning our own fleet of transport vehicles to be fully electric, we want to demonstrate to our customers and other companies around the world that it's challenging but not impossible to switch to electric transport vehicles and essential if you want to decarbonize your business.'  
More on transport:
Weak Government scheme means EV fleet drivers lose money per mile
Leaders can learn from London Superloop bus system masterplan
Image: Danfoss/Volvo
The post 24-hour heavy duty e-trucks hit European roads appeared first on EnvironmentJournal.