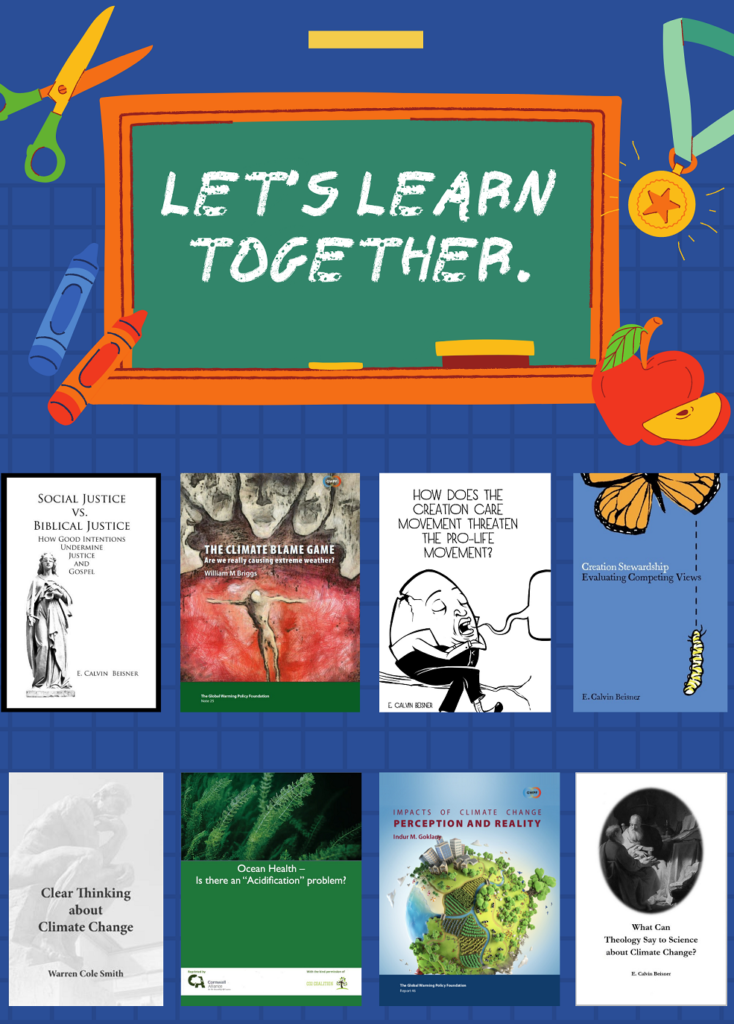 As you know, every month we offer a free gift as our way of thanking donors who request it. For the month of September, 2021, we want to equip you to make a difference in your community, not only with personal knowledge, but with resources you can share.
When you make a donation of any amount and request it, we will send 10 copies of a resource of your choice from the list below for you to hand out to your community! Just write the title in the comments box on the second page of the online donation form. If you make your donation and then think, 'Oh, no! I forgot to ask for the promo!' don't worry. Just send an email requesting it to Stewards@CornwallAlliance.org.
Clear Thinking about Climate Change
Climate Blame Game
Creation Stewardship: Evaluating Competing Views
Guide to Understanding Global Temperature Data
How Does the Creation Care Movement Threaten the Pro-Life Movement?
Impacts of Climate Change: Perception and Reality
Is Capitalism Bad for the Environment?
Modus Operandi
Not In Our Backyard: Rural America Is Fighting Back Against Major Renewable Energy Projects
Ocean Health
Putting Together the Pieces in the Spiritual World War
The Red and the Green
Social Justice vs Biblical Justice
What Can Theology Say to Science about Climate Change?
This offer ends at midnight September 30, 2021. Be sure to make your request before then!