It is impossible to think of Maine without thinking of lobster. The fishery contributes an estimated $1.5 million to the state's economy each year and makes up more than 80% of all lobster caught in the United States. Beyond its economic value, lobstering is an important identity for many fishers whose families have been in the industry for generations. Given the importance of lobster, it comes as no surprise that Maine's fishers are taking an active interest in the future health of their stock.
I witnessed this firsthand on a recent trip to Portland, Maine, where Ocean Conservancy's Global Ghost Gear Initiative® and the Gulf of Maine Lobstermen's Foundation conducted a gear retrieval out of Casco Bay. With the help of local partners, we removed more than 4,000 pounds of lost and abandoned fishing gear—also called "ghost gear"—from the water.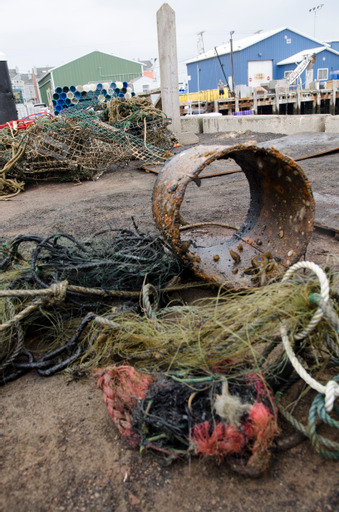 Ghost gear has a major impact on fish stocks. Because many of the components of fishing gear are made from modern plastics, they can persist in the marine environment for hundreds of years and continue to harm marine life long after their intended uses. An estimated 5-30% of global harvestable fish stocks (depending on fishery and geography) are killed by ghost gear every year, which is a major threat to global food security, coastal communities and fisher livelihoods.
Thanks to reports from local fishermen, as well as the use of side-scan sonar technology, we identified places where lost gear had accumulated, was tangling with active fishing gear and posing navigational hazards to boats in the area. Among the 4,000 pounds we retrieved were old lobster pots, ropes, gill nets and even the door from a trawler! Some of the old traps and ropes were hauled in using the winch on the side of a lobsterman's boat. Other gear required a specially trained diver and a giant crane to lift it from the water!
This retrieval was part of the GGGI's broader long-term efforts in Maine. A few years ago, we helped retrieve a gear ball the size of a whale from the region! Thanks to support from NOAA Marine Debris and 11th Hour Racing, we're continuing to build awareness and implement solutions for addressing lost and abandoned fishing gear in the Gulf of Maine region. Over the next several years, we're working with partners to conduct a series of retrievals, "gear drives" (where fishers bring their old gear to collection points for proper disposal and recycling) and workshops on the best practices for managing fishing gear in the Gulf of Maine.
Ghost gear continues to be a major threat to our ocean, but thanks to the fishers and local partners who support this project, we're optimistic about our continued collaboration in Maine. By reducing the amount of ghost gear that ends up in the ocean, and removing what's been lost, we're making a difference for the ocean and those who depend on it.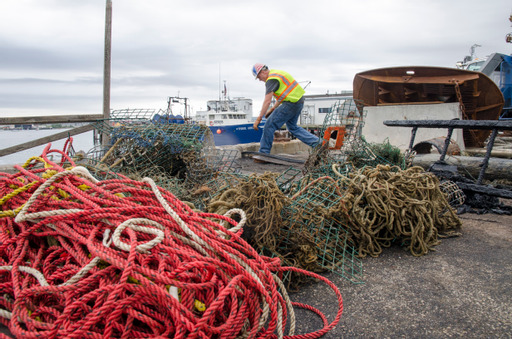 The post Ghost Gear Retrieval in Maine Has Impact on Lobster Stock appeared first on Ocean Conservancy.