Youth climate activists like Vanessa Nakate, Greta Thunberg and Autumn Peltier are stepping into the spotlight to join celebrated eco-heroes like David Suzuki, David Attenborough and Greenpeace International's own Jennifer Morgan. And for good reason: powerful words are resonating and reverberating across the media landscape at a time when the world is experiencing an intensification of the negative impacts of the climate crisis. This is a message whose time has come.
One of these messengers you've probably never heard of is Greenpeace supporter Trudie Richards, but we think you'll find her story as inspiring as we do. Trudie has been an activist for decades. Her most recent action is one that she is incredibly proud of: she has left a charitable gift in her Will to Greenpeace Canada. She knows that Greenpeace will continue to push for solutions to the issues she is passionate about, even after she is gone.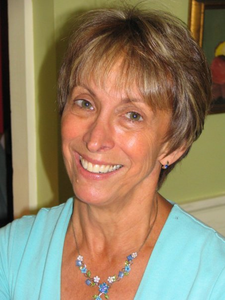 Going Greenpeace
Trudie didn't come from a family that taught generosity or compassion. She had to find her own way. The rising tide of political activism in the late '60s swept Trudie up, and she found herself protesting against the Vietnam war and marching against napalm manufacturer Dow Chemical. As she says, she got into all kinds of what John Lewis called "good trouble."
Her career began in broadcasting, working for the CBC on shows like Our Native Land and As It Happens. But when the chance arose to become the media director at Greenpeace Canada, she knew it was perfect for her. She could continue working in a field she knew well, and give back like she felt driven to do.
It was the late '80s and awareness of environmental issues was exploding. Even then there was a sense that we were at a tipping point. Something big was happening. In this moment, Trudie felt her values align with how she was living her life. Everything just clicked when she started to work at Greenpeace.
A Future to Fight For
Trudie developed a passion for every facet of the work Greenpeace does. She was awed by the direct action and headline-grabbing protests, evoking her own days of protest.
But she also delved into the less seen side of Greenpeace's work, the research. She understood that the reason Greenpeace campaigns are so effective is because they're based on solid, scientific research about the environmental problems facing our world – and the best ways to turn things around.
She also saw the value in holding governments and corporations accountable. She knows that by advocating for policies and actions that will lead to a sustainable future for ourselves and our planet, there is a chance that we can avoid some of the worst outcomes of climate change, biodiversity loss, and social injustice.
Creating the Future Today
Trudie has a giving strategy that includes her leaving a gift in her Will because she is optimistic that Greenpeace Canada can succeed, and create a world for future generations that is not just as good as the one we had as children, but even better and brighter.
Trudie has encouraged others to consider a giving plan that includes leaving a gift in their Will as a way to protect our shared planet long into the future. If you're interested in the idea of legacy-giving with Greenpeace through a gift in your Will, you can learn more here. We've collected all the tips and tools you may need so that leaving a legacy gift to Greenpeace is easy. If you have any questions, please reach out to our Donor Engagement Manager, Tristan Woodford, at tristan.woodford@greenpeace.org or 587-930-6822. She's happy to help.