Named a top 10 company in the world for sustainability, Umicore recycles materials to recover more than 20 types of metals that can be reused.
https://www.umicore.com/en/sustainability/
Let's go for zero
At Umicore, we see it as our corporate responsibility, or better yet, our mission to use our technological know-how, scientific expertise and corporate reach to be an industry leader in sustainability. We are determined to rethink processes, transform and focus our efforts on net zero GHG emissions, zero regrets and endless possibilities.
By aiming for zero, we really go all-in: we're closing gaps, leading change, connecting people, empowering skills and resources – opening up new opportunities. And we're prepared to lay it all out, inviting everyone to join. Let's create real impact. Let's go for everything. Let's go… for zero.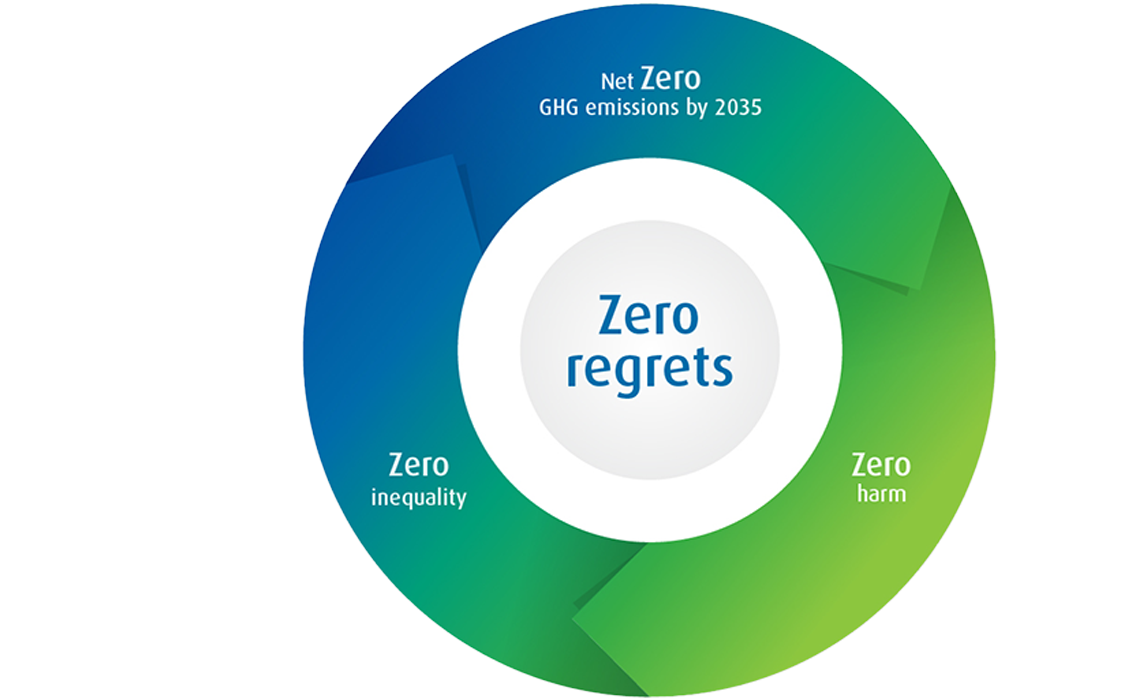 Net Zero GHG emissionsZero harmZero inequalityZero regrets
Think big: carbon-neutral growth, green power, energy efficiency, plus inspiring society by developing innovative solutions that speed up the transition to a climate-positive future. As a tech company aimed at sustainability, we're betting it all on distinctive technological approaches to decarbonization, like carbon capture and storage.
Target
Net Zero GHG by 2035
Circularity for critical metals
Growing need for advanced materials
Let's go for zero in 60 seconds
Umicore's sustainability history
Sustainability has always been at the heart of Umicore's mission.
We offer solutions to sustainability challenges that are linked to megatrends and create value for all our stakeholders.
Discover more about how we have delivered value.

Discover our sustainability stories