Motivating people of high socioeconomic status to change their behaviour is key to combatting climate change, according to a new report.
In their roles as consumers, investors and role models, the report states that people of high socioeconomic status can help to shape the choices available to themselves and others.
For example, the climate impact of air travel is well known, but over 50% of greenhouse gas emissions from flying are caused by just 1% of the world's population.
The study highlights the need to change social norms associated with frequent flying.
The report also finds that investments are a key opportunity for those of higher socioeconomic status to mitigate climate change.
In addition, high socioeconomic status individuals – whether owners or employees – can help to mitigate climate change through their organisations, for example by changing suppliers, business culture and investments.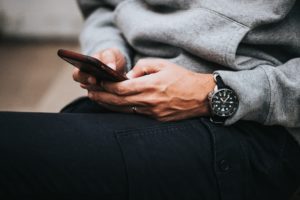 And as citizens, people of high socioeconomic status have the networks to help them organise social movements, and better access politicians and decision-makers.
Dr Kristian Nielsen, a postdoctoral researcher in the University of Cambridge's Department of Psychology and the first author of the paper said: 'High socioeconomic status people aren't just those with more money, but those with better social networks.
'Their connections can enable them to influence behaviours and policies to help mitigate climate change – and we need to find ways to encourage them to do this.
'By saying it's only the super-rich that needs to change their behaviour, we ignore the power that others have to help tackle climate change through their influence.
'People of higher socioeconomic status could also act as role models, making more climate-friendly choices that influence others – for example driving electric cars or eating a vegan diet. You don't need a massive income to be a role model, you just need to be well-connected.'
Photo by Nathan Dumlao