This blog was written by Natalie MacDonald, 2021's Joanna Toole Intern. From Reading, Massachusetts, Natalie recently graduated from the University of Rhode Island with a B.S. in Marine Affairs and a minor in Environmental and Natural Resource Economics.
My name is Natalie MacDonald, and I am so honored and excited to be this year's Joanna Toole Intern. Joanna Toole helped found the Global Ghost Gear Initiative® (GGGI), a cross-stakeholder alliance that works to create solutions for abandoned, lost or discarded fishing gear (ALDFG). Joanna's life was tragically lost in 2019 in the Ethiopian Airlines crash, and this internship was created to carry on her legacy.
In college, I studied marine affairs: the intersection of research and environmental sociology. I was often told, "That's going to be a growing field in the next few years!" I completely agree! The discipline of marine affairs is becoming increasingly more critical in these unprecedented times of marine pollution and climate change. Quite honestly,
I'm proud to be part of a growing community that is dedicated to protecting marine life and, in turn, the planet and its people.
I have always been interested in marine ecosystems and decided to act on that interest in 2016 when I began volunteering in the Visitor Education department at the New England Aquarium. I volunteered seasonally for a few years, gaining experience and knowledge on climate change, sustainability and local ecosystems. My time there rerouted me to studying marine affairs in college because I wanted to work on policy and conservation.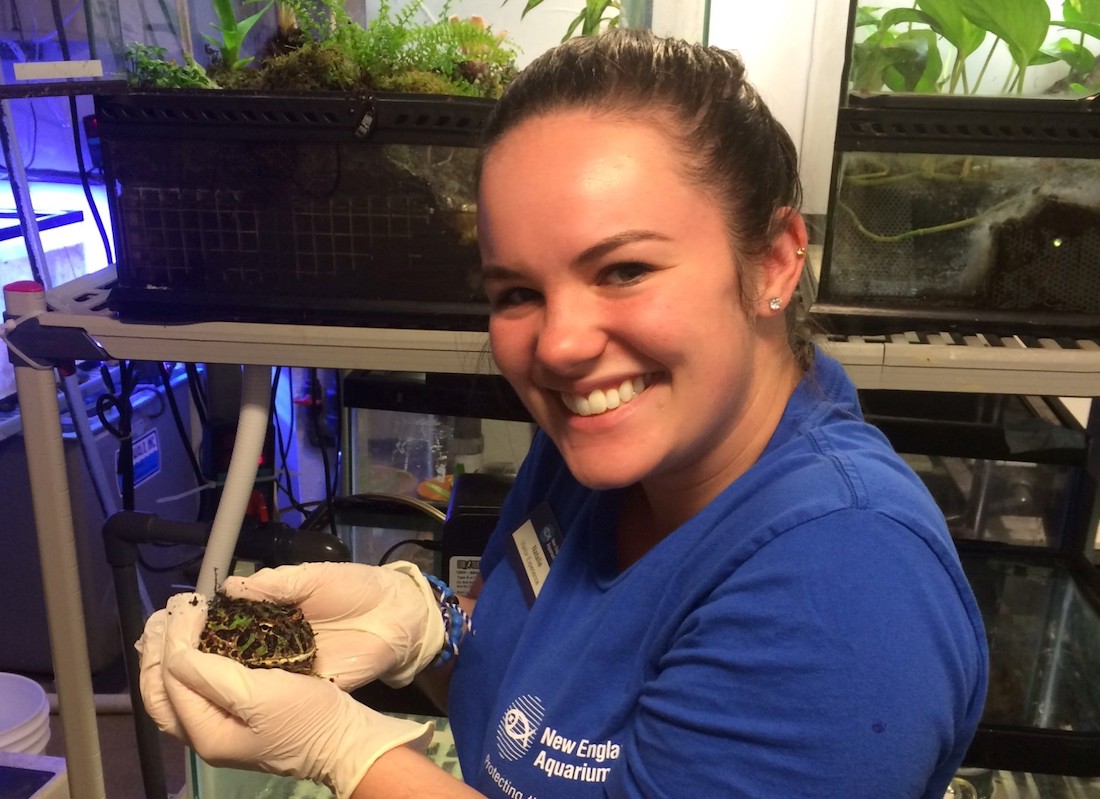 My focus shifted toward marine mammal conservation in the past few years, beginning when I was an intern on the New England Aquarium whale-watch tours with Boston Harbor Cruises. I had always been most interested in sharks, but that summer gave me a new interest in marine mammals. I was able to see different species of whales, dolphins and seals every time we headed out to Stellwagen Bank. I even kept a record of the named humpback whales I saw that summer. That list included a whopping 43 animals—with four calves! Between my time as a volunteer and an intern, I got the chance to educate everyone who walked through our doors or onto one of our boats.
It was a great feeling to know each visitor or passenger walked away with a bit more knowledge of marine conservation and what they could do at home to make a difference.
The first half of my Joanna Toole Internship took place at the Center for Coastal Studies (CCS) in Provincetown, Massachusetts, assisting with lab work and data analysis. This work holds a special place in my heart, as the data I collected on the whale-watch tours of marine mammal sightings and debris was used by the CCS to study the Gulf of Maine humpback population. While I was fortunate enough never to see abandoned fishing gear near Stellwagen Bank, there was still plenty of debris to document on each trip, and I knew that larger and more dangerous debris was still out there. I became familiar with the purpose of the CCS disentanglement team, their hotline and the important work they are doing. We would often see a whale with some sort of scarring from a previous entanglement.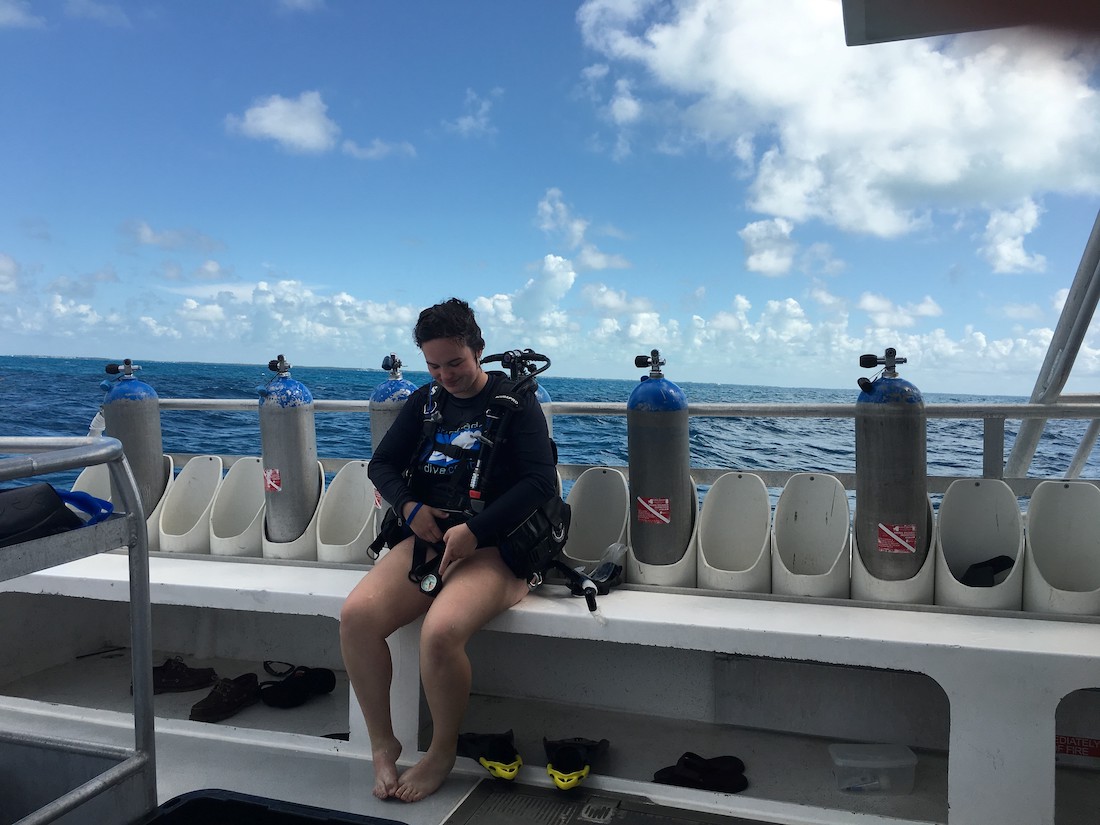 The second half of my internship is now with Ocean Conservancy's Global Ghost Gear Initiative® (GGGI)focusing on marine policy and communication work. One thing about the Global Ghost Gear Initiative that excites me is just that—it's global! I am still in awe of how many different governments and organizations have come together for such an important common goal. A few years ago, I did a research project on the Pacific Small Island Developing States that rely on fishing as a primary source of income. The GGGI works all over the world to help safeguard these livelihoods while also protecting marine life.
I saw the Joanna Toole internship as the perfect opportunity to begin work in the marine affairs field after graduation.
It's the intersection of marine mammal conservation, environmental justice and sustainable seafood that I am so drawn to.
I would like to thank those who made this internship possible, including the Center for Coastal Studies, Ocean Conservancy, Joanna Toole Foundation and Ocean Care, as well as everyone at the University of Rhode Island and New England Aquarium who got me to this point. I am so honored to have this opportunity to carry on Joanna Toole's legacy, and I look forward to this new journey.
The post Welcome New Joanna Toole Intern, Natalie MacDonald appeared first on Ocean Conservancy.