This blog was written by Stephen Payton, the Regional Indian General Assistance Program Environmental Coordinator for the Chugach Regional Resources Commission and the Environmental Assistant for the Seldovia Village Tribe. He is a lifelong resident of Seldovia and works to protect the subsistence resources used in the region for generations.
A common saying among the coastal people of Alaska is "When the tide is out, the table is set." As a Native Alaskan who grew up eating fresh salmon, oysters, crabs and other shellfish, I have sat at that table. These subsistence and cultural resources have been important for the Aleut, Yupik, Alutiiq and Athabascan peoples who have lived near where I sit in Seldovia, Alaska. The shellfish have been so prevalent, it can be seen in the landscape. You can walk up the beach from the water and find thousands of clam shells falling out of the soil. These midden heaps left by our ancestors are evidence of the ocean food we cherish and yet, are now under threat from climate change, harmful algal blooms and ocean acidification.
Ocean acidification is caused when carbon dioxide emissions get absorbed by the ocean, changing its chemistry. This debilitates the ability of shellfish and plankton to grow their shells and put our food webs at risk. To help us better understand ocean acidification, I have been collecting dissolved inorganic carbon samples from our coastal waters every week for the Chugach Regional Resources Commission (CRRC) and its Alutiiq Pride Marine Institute (APMI) in my position as the Environmental Assistant at the Seldovia Village Tribe since December of 2015. I recently joined the CRRC team as their regional environmental coordinator. The Institute is located in Seward, about 120 miles south of Anchorage, and allows for western science and residents of coastal communities to bridge knowledge gaps together. There are so many other threats to our resources, from overfishing to oil spills, this is one we can take the science into our own hands and help understand and prepare for it.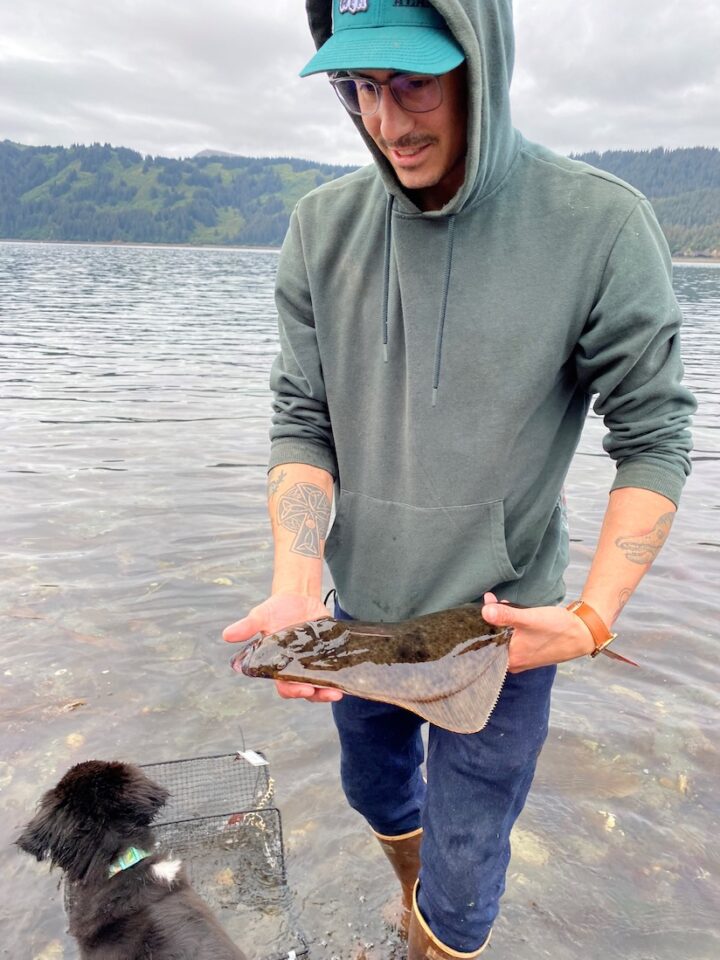 By joining in the science from the ground floor we can better understand how ocean acidification will affect our traditional subsistence resources and adapt with them. At APMI, my colleagues Jeff Hetrick and Jacqueline Ramsay have been able to determine some of these impacts to important species such as razor clams, cockles, soft shell, butter clams and little neck clams. Like many parts of Alaska, Seldovia is only accessible by boat or air, so importing any food gets very expensive, making the local harvest of healthy nutritious foods that much more significant. As we learn more from our water sampling efforts and other species studies, it will help our communities make decisions about which subsistence resources will continue to be available for us in the future. These decisions could range from habitat restoration projects of traditional harvesting areas to stricter harvesting regulations to ensure these resources are available for descendants.
The resources APMI provides to the Chugach and Lower Cook Inlet area are far reaching. Along with the ocean acidification sampling they are running a harmful algal bloom monitoring program as well. Traditionally people in the region have relied on the practice of harvesting shellfish in months that end with an "R". These months have colder water temperatures, however as climate change warms them, harmful algal blooms are becoming more commonplace. These algae increasingly carry harmful biotoxins making them unsafe to eat. The program being developed by CRRC will allow tribal citizens to become sentinels for our communities and inform coastal residents about consuming shellfish safely.
When I perform water sampling or seed our beaches with baby clams to augment their natural populations, I often see the historic middens left by the people who came before me. It's harder to find clams now as I now bring my own kids to the table, but I am glad we have our partnerships to protect and restore them.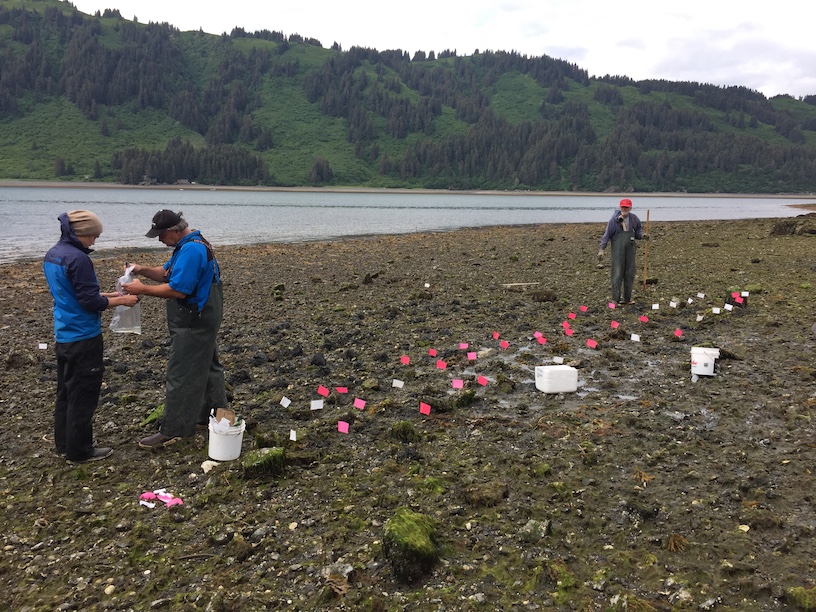 The post When The Tide is Out, The Table is Set appeared first on Ocean Conservancy.